In a press conference, Disaster Management Secretary Ranjit Kumar Sinha stated. That Rs 3.45 crore had been provided as temporary relief to 261 affected households.
The Central Building Research Institute (CBRI) began construction on Monday. One, two, and three BHK prototype prefabricated homes for displaced people in subsidence-hit Joshimath, Uttarakhand. Near the Horticulture Department and the Herbal Research and Development Institute (HDRI).
Briefing the media, Disaster Management secretary Ranjit Kumar Sinha and said that an amount of Rs 3.45 crore has been distributed among 261 affected families as interim relief.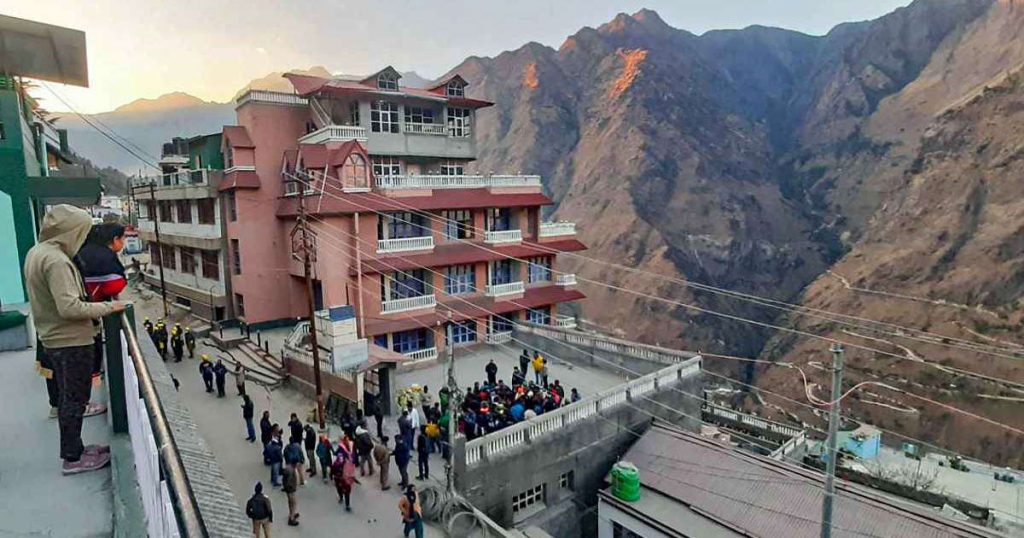 land levelling work, arrangement of electricity, water and sewer has started in Dhak village in Chamoli district. The option of arranging accommodation for the displaced families in the hostels of Bhararisain Vidhansabha has kept open, said Sinha.
"I have talked to the District Magistrate and other officials concerned. We would construct model prefabricated structures of one, two, and three-bedroom sets and display them to the public. "If they find them acceptable, they may begin living in them," he added.
According to R Meenakshi Sundaram, secretary to the CM, one alternative is to offer them money and the freedom to dwell anywhere they wish. The second approach is to seek for alternate locations and offer land.