External Affairs Minister S Jaishankar said on Monday that PM Narendra Modi has been in communication with the leaders of Russia and Ukraine, urging them to return to discussion and diplomacy since a prolonged confrontation will not serve the interests of any party.
Jaishankar made the remarks while delivering a joint press conference following good meetings with Austrian colleague Alexander Schallenberg. Who arrived here from Cyprus on the second leg of his two-nation trip.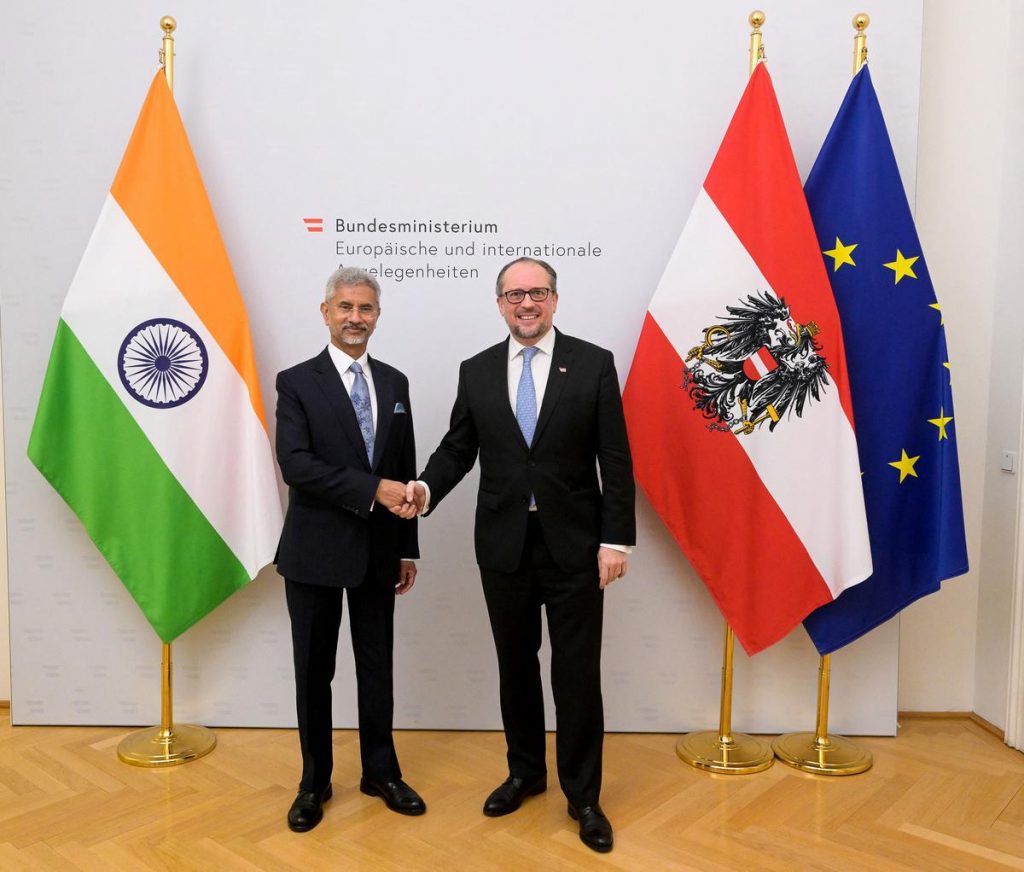 "We firmly think that this is not a war-torn epoch. Disagreements must be resolved at the negotiation table. It is critical that discussion and diplomacy be resumed. Prolonged fighting will not benefit either party. "My Prime Minister has been in communication with the leaders of both countries, emphasising our position," Jaishankar added.
"We are also more apprehensive about the knock-on impacts of the violence in terms of accessibility and price of fuel food and fertilisers. "The Global South is increasingly concerned about this," he continued.
India has frequently urged Russia and Ukraine to resume diplomacy and engagement in order to resolve their conflict.
On many times, PM Modi has talked to the presidents of Russia and Ukraine, urging an urgent cease of hostilities. And a return to the road of diplomacy and negotiation to resolve the situation.
On September 16, at a bilateral meeting with Russian President Vladimir Putin in Uzbekistan. Modi stated that "today's period is not of war" and urged Putin to halt the violence.