The pep talk by Gautam Gambhir, mentor of Lucknow Super Giants. Following his team's crushing defeat at the hands of fellow IPL debutants Gujarat Titans also spoke a lot about the high quality of the Hardik Pandya-led side.
One could imagine what must have been going on in the Gujarat Titans dressing room at around the same time. Thrilled to be the first team to officially qualify for the Playoffs with 18 points from 12 matches. Winning 75% of the matches, the Ahmedabad franchise sealed it in style. Having a 'Q' against their name in the points table was never in doubt for Titans. Considering the manner in which they have remained among the top four since the tournament started. But none would have thought them to have done that as early as after 12 matches with two league matches remaining.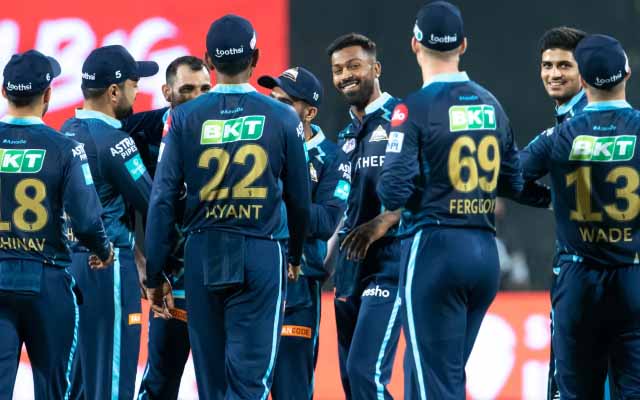 Few would have imagined Titans to be the first to make the Playoffs. Considering that they were being led by a player who himself has been struggling with a back injury and who would have preferred to focus on getting back to 100 per cent fitness and bring back his powerful all-round game that would make his return to international cricket at the earliest.
Gujarat Titans pick
Titans' owners picked him as head coach and Pandya as the captain to lead the way. Like Nehra in coaching, Pandya had little experience as a captain. Having been released by Mumbai Indians, the franchise that he played all his IPL life from 2015 to 2021. Pandya was named, to everyone's surprise, as the man to lead the new team.
Just like how Ravindra Jadeja was handed over the Chennai Super Kings captaincy without any prior experience at leading a side at any senior level, Pandya was given the Titans' mantle. But, unlike his India team-mate, Pandya was not found wanting in the leadership role. He accepted the responsibility, led by example and showed the way for the others by performing on the field. Pandya has even admitted at the presentation ceremony after one of the matches that he enjoyed the responsibilities of a captain. That facing the challenges made him a better cricketer.