An alarming incident has recently surfaced in Aligarh, Uttar Pradesh, where a 14-year-old student in Class 10 has been charged with a serious offense. He stands accused of pouring gasoline on a fellow classmate and igniting a fire on the school premises, all of which transpired on Tuesday, September 12th, highlighting the growing issue of juvenile delinquency.
The accused, detained later, was suspended with immediate effect by the school authorities. He was said to be agitated over a dispute with the victim due to damage caused to his school bag, said police.
According to the sources, the boy who reportedly received 25 percent burns during the incident. He was rushed to Jawaharlal Nehru Medical College and Hospital affiliated to Aligarh Muslim University (AMU).
In the meantime, the victim's parents approached the Civil Lines police and lodged an FIR against the absconding accused.
"The incident took place at Raja Mahendra Pratap Singh AMU City School affiliated to the Aligarh Muslim University (AMU). The two classmates had some dispute after the bag of one of them was damaged by the other," said Mohd Wasim Ali, AMU proctor.
"The boy, whose bag was damaged, brought diesel from the school generator on the campus. He poured it on his classmate and set him afire. The incident created panic on the school campus," added Ali.
Also Read: Palghar: Man Murders Live-In Partner Following Rape Accusation; Wife Aids in Body Disposal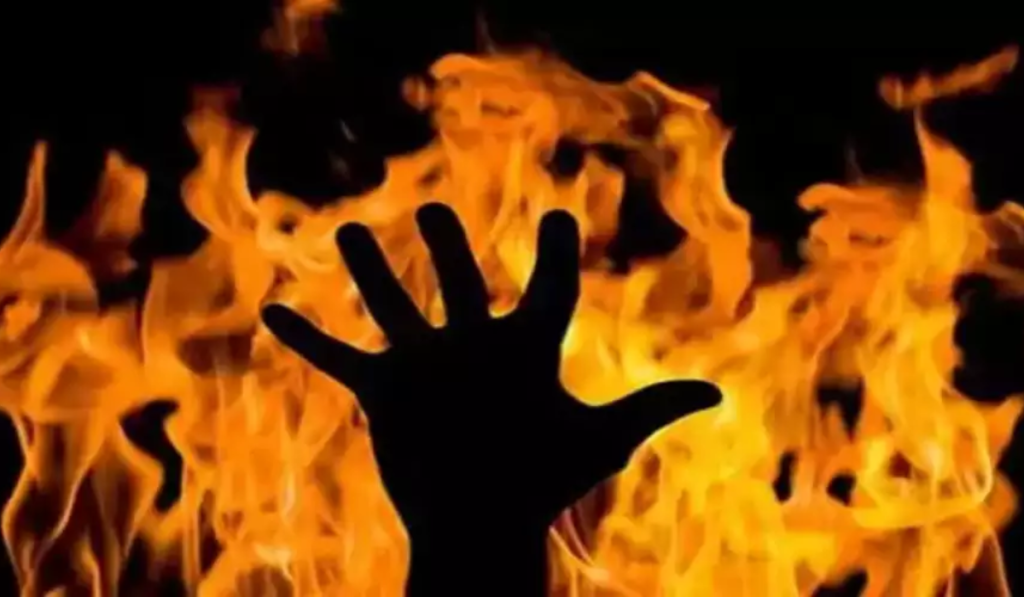 Class 10 Clash Leads to Shocking School Incident
According to fellow students, the actual tiff between the victim and the accused had begun on Monday, September 11. The principal and teachers intervened and pacified both students and let them off with a warning.
During the interval on Tuesday, the boy in question, along with three of his companions, left their classroom. They proceeded to fill an empty bottle with diesel fuel from the school's generator. Sneaking up from behind, he then doused the victim with petrol and ignited his school bag and uniform.
"The accused boy was produced in the court on Wednesday and sent to the Juvenile Home as per directives of the court," said a senior police officer of Aligarh.
Also Read: 600,000 gallons of red wine flood small Portuguese town, road looks like red river