The Bengaluru transport strike (Bengaluru Bandh), organized by the Karnataka State Private Vehicles Owner Association in opposition to the Shakti scheme, has been canceled. The Shakti scheme is one of the five pre-election promises of the ruling Congress. It offers free bus travel to women on government buses. State Transport Minister Ramalinga Reddy held a meeting with the union leaders at Freedom Park, where the protest was taking place. The minister has agreed to 27 out of the 30 demands put forth by the union.
The Karnataka State Private Vehicles Owner Association comprises a total of 32 private transport associations. Most of the private transport services were unlikely to be available during the strike. The Bengaluru Airport Authority had also advised passengers to make necessary arrangements.
Background of Bengaluru Bandh
The private bus, taxi, and auto unions had called for a shut-down from Sunday midnight to Monday midnight. The Bengaluru traffic police issued a traffic advisory for the public to plan accordingly.
Why are private transporters protesting?
The federation called for a bandh seeking a ban on bike taxis. Also urged the government to extend the Shakti scheme to private buses as well, among other demands.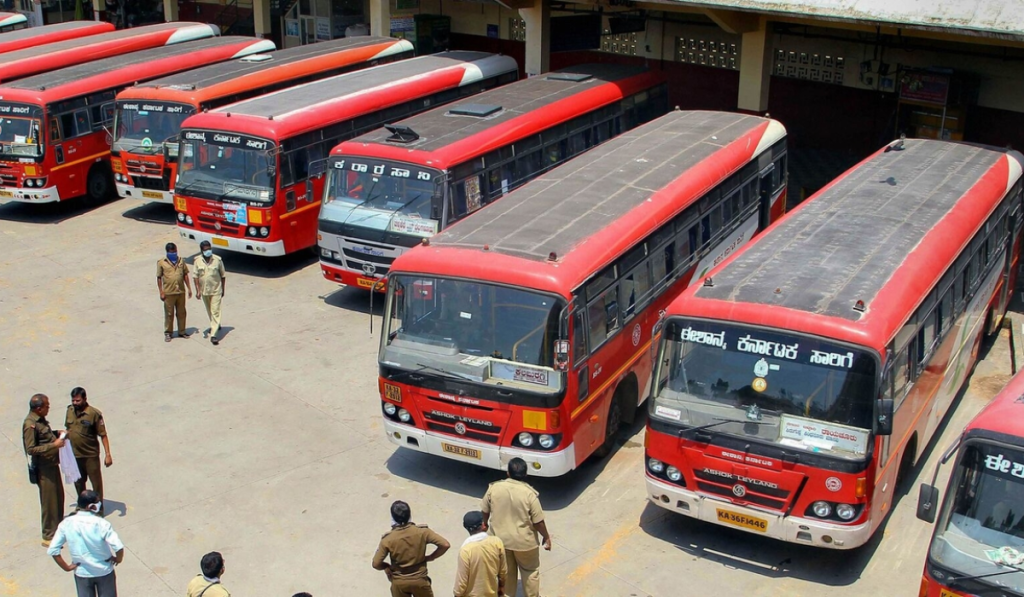 The private transporters have claimed that they have been negatively impacted by the Shakti scheme. The state government has not fulfilled their demands despite repeated discussions.
Also Read: Noida: 61-year-old Supreme Court lawyer found dead at home, husband on run
State government's response
State Transport Minister Ramalinga Reddy has said that the private transport union is demanding ₹ 1,000 crore as compensation. "Some issues are in the High Court and Supreme Court…Things which I can solve, I have taken actions on that," news agency ANI quoted him as saying.
Karnataka Chief Minister Siddaramaiah on Monday said some demands by private transporters are "impossible demands" and cannot be met.
"In a democracy, we cannot put restrictions on bandhs and protests. They are the essence of democracy but they should be held peacefully that's all," Siddaramaiah said.
Speaking to reporters here, the chief minister said he and Transport Minister Ramalinga Reddy have heard their demands, "but if they keep impossible demands, it cannot be met." "We have implemented Shakti scheme (free transport for women in public transport buses), they are saying that — they are facing problems because of it, as women are not going to private buses — and so are asking the government to bear those losses, can that be done? It is practically not possible, the scheme is for the benefit of women," he said, adding that whether they are facing loss or not is a different matter.
Also Read: मुख्यमंत्री योगी ने कहा- कोई बजट में कमी नहीं होगी