Parties also want to talk about the adoption of the Women's Quota Bill, unemployment, and price increases.
The Opposition demanded a discussion on the row over a report by a New York-based investor research firm accusing Gautam Adani's companies of "brazen stock manipulation and accounting fraud scheme" at an all-party meeting convened by the government ahead of the Budget Session of Parliament, which begins Tuesday, as well as the curbs on the recent BBC documentary on Prime Minister Narendra Modi.
The administration, lead by Defence Minister Rajnath Singh, informed the parties that it was eager to debate any subject according to the rules, and asked for the opposition's help in keeping the proceedings moving smoothly.
All-party meeting :
The parties also wanted to talk about the passing of the Women's Reservation Bill, the "threat to cooperative federalism," the unemployment crisis, and price increases.
The Congress did not attend the conference since its leaders were in Srinagar for the Bharat Jodo Yatra's last event. Along with Singh, the administration was represented by Parliamentary Affairs Minister Pralhad Joshi, Rajya Sabha Leader Piyush Goyal, and Ministers of State for Parliamentary Affairs Arjun Ram Meghwal and V Muraleedharan. According to Joshi, 37 leaders from 27 different parties attended the conference.
The Trinamool Congress, Parliament's second-largest Opposition party after the Congress, did not join others in requesting a debate on the Adani controversy.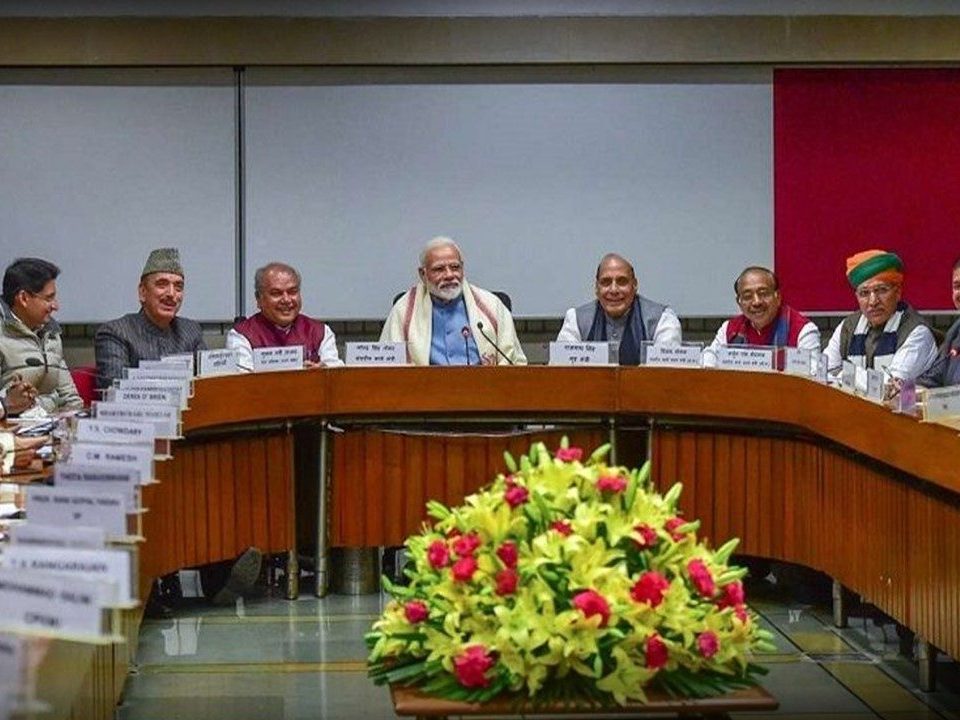 The DMK, represented by T R Baalu, the Aam Aadmi Party (Sanjay Singh), the RJD (Manoj Kumar Jha), the CPM (Elamaram Kareem), and the CPI all wanted this to be taken up (P Sandosh Kumar).
Jha questioned Adani's use of the Indian name and flag, as well as the US investment company Hindenburg Research's analysis on its activities.
The CPI(M) central committee, which convened in Kolkata, sought a high-level investigation into the claims, which would be overseen on a daily basis by the Supreme Court. The CPI(M) has stated that it will work with other parties to raise the matter in Parliament.
At a meeting of his party's MPs on Sunday, DMK president and Tamil Nadu Chief Minister M K Stalin asked them to raise issues such as the Adani controversy, as well as the controversy over the BBC documentary's curbs, and "attempts made by the BJP to change the basic characteristics of the Constitution, which could be seen from unnecessary comments made by certain sections, including the Vice-President of India (Jagdeep Dhankhar) questioned the Supreme Court order on the basic