On days like Wednesday, the mystique of Kidambi Srikanth extends to his opponent, the unstoppable Viktor Axelsen, who has no idea how he beat the gifted Indian. Srikanth's victories are as stunning as his miscalculations. Nobody, least of all him, understands how he whips up a fury of some nicely knit points to take the second set 14-5. And then throws it all away in a puddle of mistakes. There are at least a half-dozen on the internet.
Why, you may wonder, does India's best net practitioner, recognised for his laser net expertise, lose all precision and spray the shuttle like a magnetic compass in the Bermuda Triangle? In losing 21-14, 21-19 against Axelsen in the first round of the India Open Super 750, he faced more of the same questions that have dogged his illustrious career.
One idea is that Srikanth enters a zone in which he accumulates wins in a dizzying run of points, and then, after establishing a sizable lead, he becomes painfully aware of how brilliantly he's been playing, and it all goes downhill, like a self-fulfilling prophecy. He seems as if he can't believe how good he's been playing. Middling confidence, perplexed self-evaluations, and gushing, overflowing skill all add up to tap-outs and smash-outs. And one thing leads to another, and then many more. Srikanth isn't sure why his strokes are so inaccurate at the worst possible times.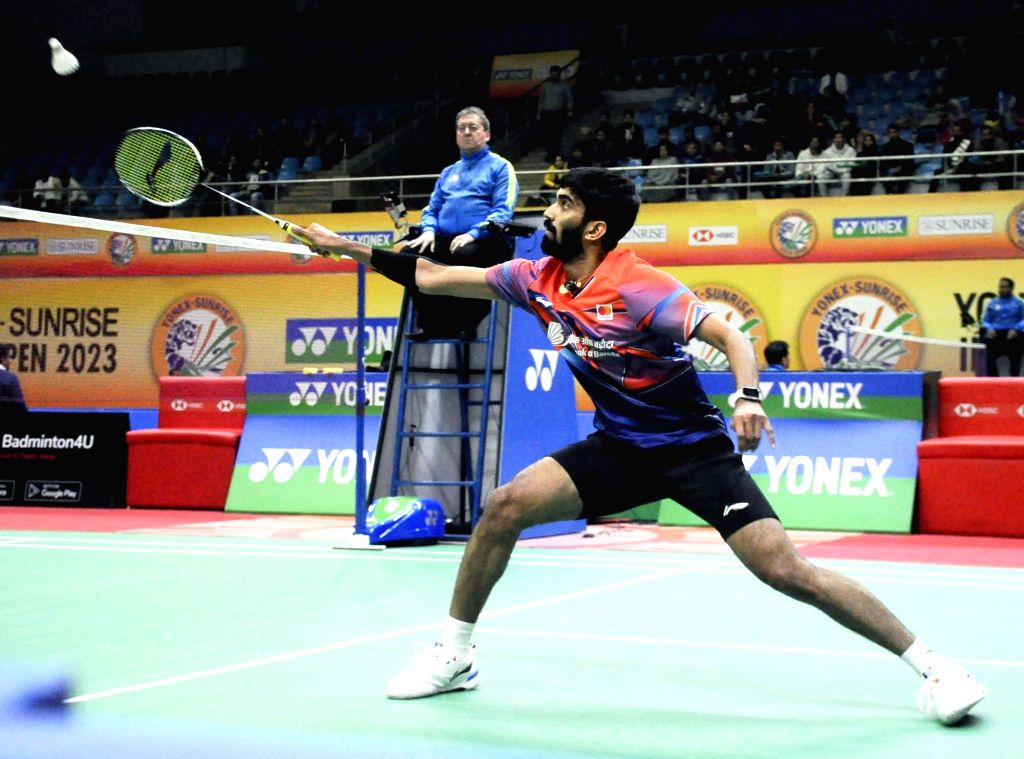 On Wednesday, and unlike most days, the 29-year-old started positively, never mind the first set score that saw Axelsen finally powering through. It started with the first point—a nice, deep cross smash–that must've jolted Axelsen, who had arrived from the hot, humid Kuala Lumpur into this bone-chilling frigid zone that Delhi is. For whatever reason, there was a drift in the KD Jadhav Hall, but not enough to dictate the dominance of a set.
Srikanth would keep pace till 5-5, with a lot more verve in his court bearing than there usually tends to be. But the accuracy at the net was missing even then at 12-16, as he relied on the acceleration of attack. It is that breakneck speed that brings him both the winners and errors, and though he dished out some fancy stroke play at 14-19, there were no returns on all the artistry, as he lagged 21-14 to go a set down.
It was at 8-3 in the second – when he had hit the purple patch – that Srikanth won one of the finest points. Primed at the net, he spun the shuttle that fluttered like Gryffindor's Golden Snitch and fell short, wrong-footing Axelsen who barely reached it. Then came two slashing crisp smashes as Srikanth looked well on way to pushing a decider.